Welcome to Wine Country Craft.

An cool black store full of intriguing treasures, the majority of which are made on site from Wine Barrels from
the NZ Wine Industry.

Wine Country Craft came to fruition in 2002 when Pete (our oh-so creative & talented craftsman) began working with retired Wine Barrels from local wineries.

With a focus on creating wine barrel cheeseboards and platters, the range also developed over the years and now includes unique wine barrel furniture, including light features, chairs, tables and outdoor products such as water features.

We pride ourselves on offering a wide-range of services including crafting bespoke pieces - made to your order requirements, and our event hire service with unique rustic wine barrel products to make any wedding or party stand out from the crowd.

Our design and laser engraving service is a winner when it comes to giving the ultimate personalised gift.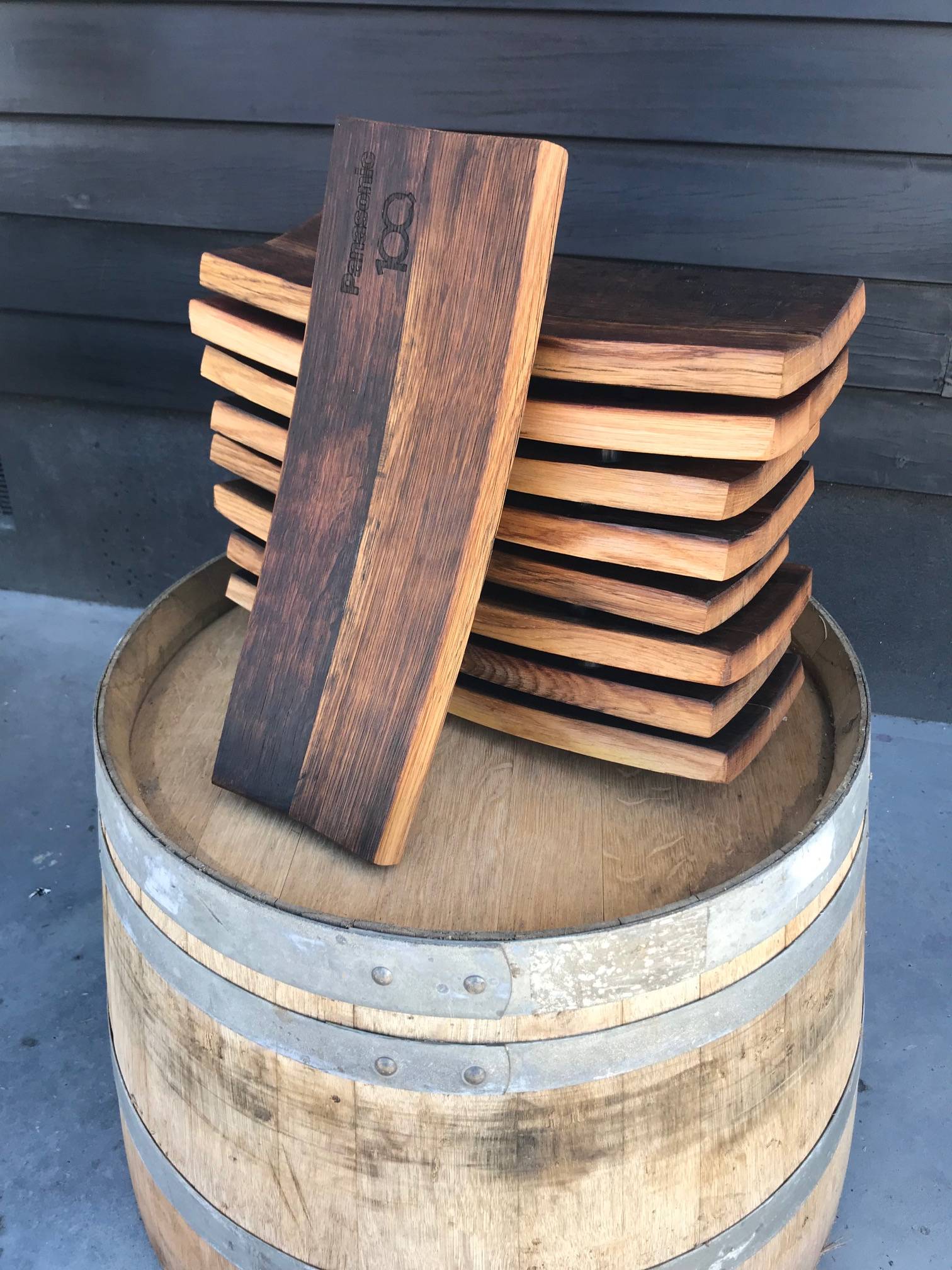 WHAT OUR CUSTOMERS THINK...
These guys are super easy to deal with! It was Quick to arrive in the post and looked even better in real life! I gave the platter as a gift and had lots of comments on great it looked!! Definitely value for money..Thanks so much guy's very happy customer!

- Brittney S.
If you want a gift for that someone who has everything or a special wedding present you can't go past any of the great platters on this site. They are unique and stylish weather used for a stylish feature in you home or BBQ area or for the practical use they were intended for. My personal favourite is the wine barrel round platter and after buying them for gifts have finally brought one for myself.

- Sam & Heather T.
Excellent service throughout, product arrived well packaged and on time as promised. The platter is well constructed and a real hit with our friends once they see the goodies loaded on it.

- Lisa F.
I bought the spa board as a gift and the recipients are delighted with it...a novel idea. I was most impressed with the service, from time of ordering to delivery was very quick and efficient.

- Moira G.
My husband loves his present! Thank you soooo much! Love your store and will be back in once back in Hawke's bay or shop online again

- Dasha S.
Really a good product and excellent trouble free service. Barrels arrived safely and promptly at my door. Have stained them in black oil based stain planted my citrus in them and they look awesome. Have purchased two previously and very pleased how good they are. Would recommend.

- Stephanie D.
Take a peek through our big wooden doors
66 Havelock Road
Havelock North
(06) 870 4184
kate@winecountrycraft.co.nz
STORE OPEN HOURS:
Wednesday - Friday, 10:30 to 04:30
Saturday, 10:30 to 3:30